Would you take another online class from Leeward CC?
The Fall 2021 DE student survey was sent out to (5,935) online students, a mix of DE and C19 students. Three reminders were sent out over the course of three weeks resulting in 605 respondents. By opening up the survey to all online students we hoped to gather general online student feedback helpful to the broad range of instructors teaching online. Keep in mind that there could be a difference in quality between DE and emergency transitioned C19 courses. At Leeward CC, DE designated courses should align to Leeward DE Guidelines (for quality course design) while C19 designated courses may not be aligned with the Leeward DE Guidelines.
Of the 605 online students who participated in the survey 118 took a few additional minutes to responded to an open ended question, "Would you take another DE course at Leeward CC?" (with optional open ended feedback), 94% said they would, a few common themes emerged. There were specific statements of appreciation (27%) specifically stating support for the online course modality, one student declaring "DE is amazing" (response #353) and a few (4.2%) requesting an increase in online offerings. Specifically, many students appreciated the safety of learning from home during the COVID-19 pandemic (4.2%) and saving of time and money commuting (2.52%). They also noted the flexibility online provides (9.24%) in allowing them to care for family members/ childcare (7.56%). Several with full-time employment (7.56%) / or returning adults to further their education. They also spoke of the convenience (5.88%) of online and asynchronous learning (5.04%).
As can be expected with a mix of online students (i.e. self-enrolled in DE courses by choice and those who had to switch to remote learning due to the pandemic), several stated they prefer in-person instruction (6.72%). Students also commented on their instructors' lack of aptitude for teaching online (5.88%). 
Overall several examples of positive and negative experiences were received. A notable theme throughout were student comments highlighting the influence instructors have in their online course being a positive or negative experience (9.24%). Let us not forget to encourage student-to-student and instructor-to-student interaction, and to teach with passion! 
For additional analysis, view the Fall 2021 Leeward CC DE Student Survey Summary Report.
Thanks for taking the time to visit our EMC Blog. If you have thoughts, questions, or feedback, please comment below.  – Mahalo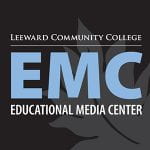 Photo by Ian Schneider on Unsplash