Open Educator Award
Congratulations to Michael Cawdery!

Michael has designated two (2) of his classes at TXT0 (Textbook Cost: $0). He has reached more than 500 students, saving them over $50,000.
As part of his dissertation and a Trade Adjustment Assistance Community College and Career Training (TAACCCT) grant with Leeward CC's Associates in Arts in Teach (AAT) program, Michael facilitated the creation an OER website: Highlighting Effective Teaching Strategies Video Library (
http://hets.leeward.hawaii.edu/
).  With permission of students, parents, teachers, and administrators, the project visited over 30 classrooms and recorded more than 55 lessons in public and public charter schools over an 18-month period.  The website was a collaborative project between Michael, local education agencies, and David Fry who helped with the video and technical aspects of the project. The video library is designed to bring real-world examples and models of effective teaching practice to pre-service and in-service teachers.
The Leeward Open Educator Award is an annual award which seeks to recognize faculty who promote or contribute to a culture of utilizing Open Educational Resources (OER) in the classroom.
Award: $500

Congratulations to Tasha Williams & Rachael Inake!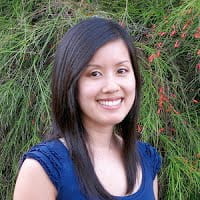 Tasha and Rachael will be working together to create a renewable assignment for ENG 100. The renewable assignment will have students contribute to a chapter in an existing OER College Success textbook plus create ancillary materials for that chapter.
The goal of the LDORA is to create renewable assignments based on the principles of OER-Enabled Pedagogy which are designed to be used with specific open educational resources.
Incentive Award: $250 each

Congratulations to I-Chia Shih!
I-Chia Shih will be creating OER lab manuals for Leeward Anatomy and Physiology students (PHYL 141L and 142L). This project has the potential impact to save our students at least $16,662 within an academic year. While I-Chia will be building upon and remixing existing content, about 70% of the content will be originally created, peer-reviewed, and copyedited. I-Chia has established a collaboration with other Anatomy and Physiology faculty within the UH System and they plan to help each other with the development of OER resources across campuses.
The goal of the LOERCA is to develop original OER materials where none exists or revise and remix existing OER with the addition of original content.
Incentive Award: $3000
For more information on all of these Awards, please visit the Leeward CC OER Website.